Travel Tips
Click on a country below
for On Point Travel Tips
Australia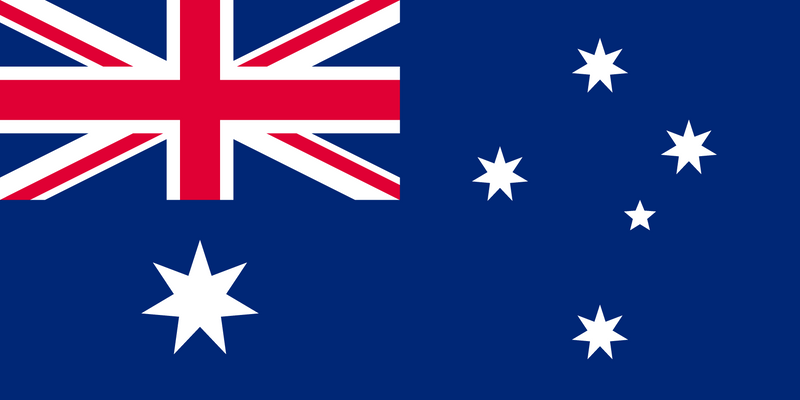 STRAYA' Im am writing this right now sitting in the Sydney Airport… I have said this in every country I have ever been to but I mean it the most here. The woman are the most beautiful in the world here. They have a style like none other. In the most heterosexual way possible, the dudes are so hot too! OZ is a special place and I always judge a country by the amount of time I can live in that place. I can stay here for at least a year and def look into reality that I wouldn't mind starting a family here.. The woman know a ton about the ocean and surfing and everyone is just GREAT! I love it here. My second time here and I'm already planning my third. I would tell you Bondi beach is a must, but in reality the whole country is a must. Spend a ton of time here and just love it! I love you Australia.
Currency:
Australian Dollar
GMT:
8 (west) to 10.5 (east)
Plug Type:

Austria
Ive been to Austria twice. The first time I went in the dead of the winter and I visited Vienna. The second time I went to Innsbruck. If you are more of a city person and just looking to have a nice stroll about, then Vienna is the spot. Great Museums, Wineries, Sigmund Freud home. If you like Mountains, skiing, pubs, fun party atmosphere, then definitely check out Innsbruck! One of the top skiing destinations in the world!
Plug Type:
Plug Type:
Barbados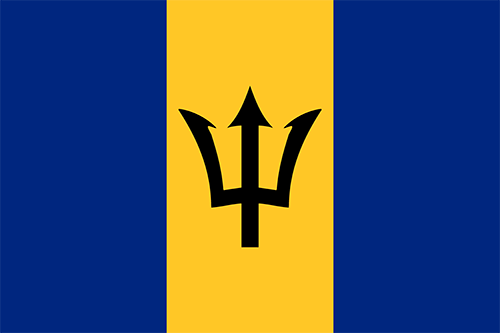 What can I say about this Beautiful Island. I am writing you this from the Ocean Spray Apartments room 18 over looking the ocean for starters. The vibe here is so good! everyone is absolutely as friendly as can be. The weather is perfect, the woman are gorgeous and the food is fantastic! The local dishes are a mix of fish, rice, potatoes, and cabbage or coleslaw.
It takes about 45 minutes to drive from coast to coast in Barbados. The electrical outlets are American 2 prong and 3 prong. Everybody speaks english here so no worries mon! Population is around 300,000 people.
Things to do here- Go dive and see some of the shipwrecks in Bridgetown the capital. Take a bus around the island for 2 bucks Caribbean dollar (1$us). Head into Carlisle Bay for some sitting and soakin in the ocean. Jet skis, scuba diving, crystal clear blue water, drinks on the sand! Go in to Bridgetown or Oistens on a Friday or Saturday night and check out the local night life. Go eat at Georges Bar b Que. Everything is inexpensive and just an all around Fantastic experience. I definitely want to come back here and buy a piece of property and just RELAX for the rest of my life! Water temp is about 82 F.
Language:
English, Barbadian
Currency:
Barbadian Dollar
Plug Type:

Plug Type:

Belgium

I have been to Bruge and let me tell you this is a city like no other. The cobblestone streets, The Belgium Waffles, the strong ass beer and the chocolates are to die for. A fun quick stop for any backpacker on the trek through Europe. Belgium is a city all of its own.
Language:
Dutch, French, German
Plug Type:
Plug Type:

Belize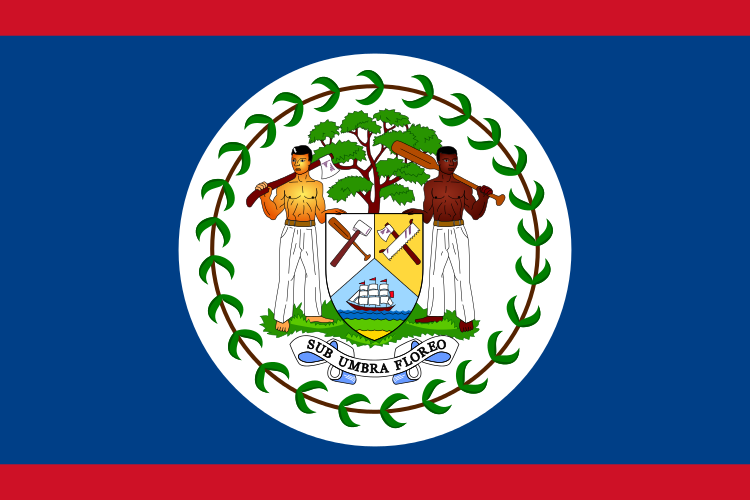 I have been to Belize twice now and I know and love it well! A couple of must see things to do here. If you are a dive enthusiast or just love the water, go see the Blue Hole. One of the most spectacular places to dive in all the world. Next, go check out some of the ancient ruins of the Mayan Empire, Lamanai. When you get back to the Cayes go stay up at AKBOL, yoga retreat, great people and you have lovely reasonable pricing of Villas on the sand, with a pier to do Yoga on every morning. I didn't get a chance to skydive the Blue Hole but its definitely a must. Cave Spelunking, Zip-Lining and a short bus ride or boat ride to Mexico or Guatemala makes this gem one of my favorite countries in the world.
Plug Type:

Plug Type:

Brazil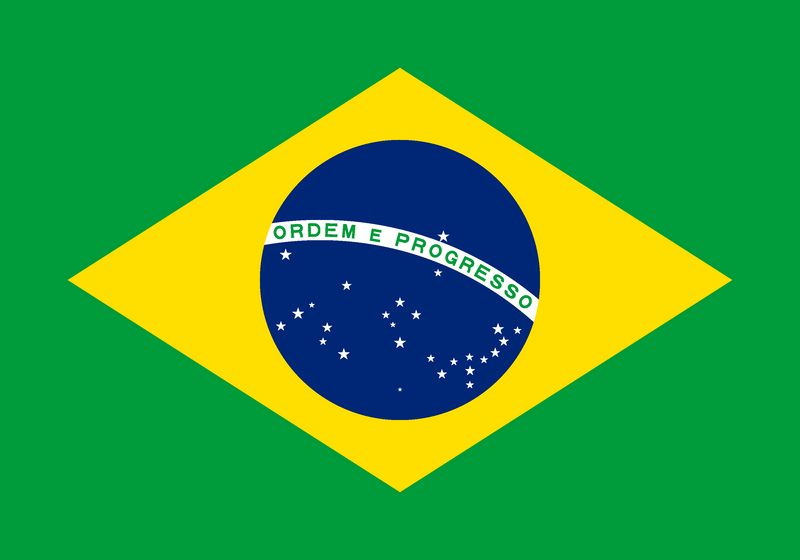 I think in a past life I was Brazilian. I love everything about Brazil. The people are crazyyyyy and amazing all rolled into one. The energy Brazil puts off is like no other in the entire world. When you land you feel like a different person. Be careful to flash jewelry and def speak to someone about traveling here before you travel here. My experience here is one of the best trips I have ever been to in my life! Its no wonder Maxim Magazine rated Florianapolis number 1 party destination in the world. I could def see myself living here for at least a year and just having the time of my life. Your whole life perspective will change after visiting here. GO TO BRAZIL NOW!!!!!
GMT:
-2 (East) to -5 (West
Plug Type:
Plug Type:
Cambodia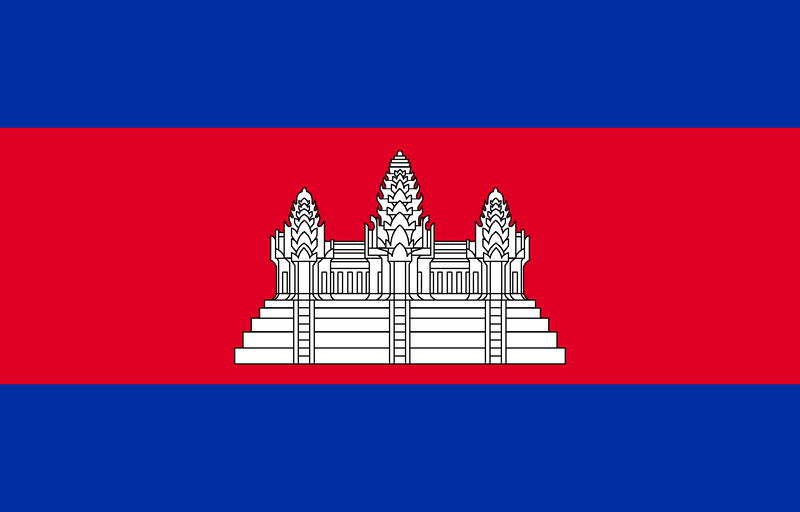 Cambodia reminded me of Hawaii with no Ocean near by… It has a lush jungle and is very hot and humid in certain times of the year. Here I had fish nibble at my feet, saw the worlds largest Temple, Angor Wat. Def a must. Saw wild monkeys running around. Got massages for 3 US dollars. Went to the movies and noticed they had many different types of popcorn. You won't want to miss this country and the beauty of it is you can defiantly turn going to Cambodia a three or four country trip.
Religion:
Theravada Buddhism
Religion:
Theravada Buddhism
Plug Type:
Plug Type:
Plug Type:

Canada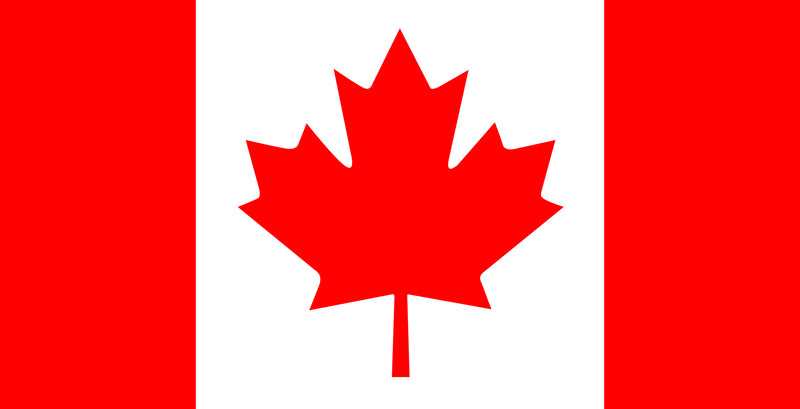 I love Canada! The pacific northwest part of Vancouver Island is some of the most beautiful land in all of the world. The people are just about as nice and fun as possible. The woman are beautiful. Alberta is fun, Montreal is spectacular. You must go check out the Niagara Falls from the Canada side. Have some Ketchup flavored Chips and some Poutine. Enjoy the clean air and wonderful sites. Just be careful at customs as they are known to be the most rigorous around.
Language:
English / French
Currency:
Canadian Dollar
Plug Type:

Plug Type:

Costa Rica
Pura Vida! If you are not an experienced world traveler but you still want to enjoy paradise, then head over to Costa. Mal Pais is a must and I really felt at home as soon as I got to Montezuma. Tons of fellow traveler all over this wonderful country so you'll feel right at home but outside your comfort zone! Enjoy everything from watersport, Ziplining, Horseback riding, ATV riding, Butterfly Watching, Canopy views and learn to surf! Most the people living here were once visitors that never left! I also travel up and down this country via city bus and never felt so safe! Just make sure you have your Visas at the border if your thinking about going to Nica or Panama. Very easy to do!
Currency:
Costa Rican colón
Plug Type:

Plug Type:

Czech Republic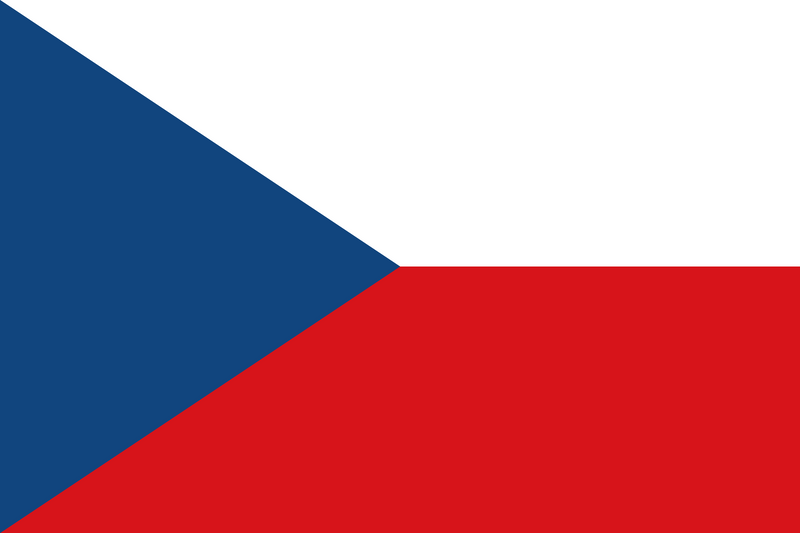 GO TO PRAGUE!!!!! Praha is the wild wild west of the east. It was told to me that you are either going to stay there for life, or you'll need to leave after three days! Well, for me I lasted only two days and I had to get the hell out of there. Prague is such a beautiful place. The woman are like no other on the planet. I remember walking by a woman and I had to go back and check to see if she was real!!! Very inexpensive country and you definitely get your monies worth. If you like Casinos, Absinthe, beautiful people, all you can drink for 2 dollars and beautiful landscape then CR is the place for you.
Plug Type:
Plug Type:

Denmark
Denmark hold a special place in my heart. Copenhagen the capital changed my life forever! A couple things I remember from the trip are returning a case of empty beer bottles, they give you half your money back, The sex museum, a sweetheart named Mette, God I miss her!!! Very very clean and the birthplace of Ikea. There are so many things to do in Denmark you would be insane not to have little taste of Scandinavia!
Plug Type:

Plug Type:
Plug Type:

El Salvador
Know for its surfing and great waves. Make sure you get a guide to and from the Airport over here in El Salvador, Not the best time to go. Check with the locals and or the American Consulate and see if it is a safe time to travel to this country. Its definetly a trip to get here and you'll see things you never see. But BE CAREFUL!
Plug Type:

Plug Type:

England
The English are one in a million! I have spent very little time here and it is my wish that I spend at least six months in this beautiful country. Get lost on the Metro and go to any Pub. Share a pint and just enjoy one of the Worlds funnest cities. I love, love, love English people and there is so much to say here Ill just leave you with, you won't be disappointed if you took your next trip to London! Go see it for yourself
Religion:
Church of England
Religion:
Church of England
Plug Type:
Fiji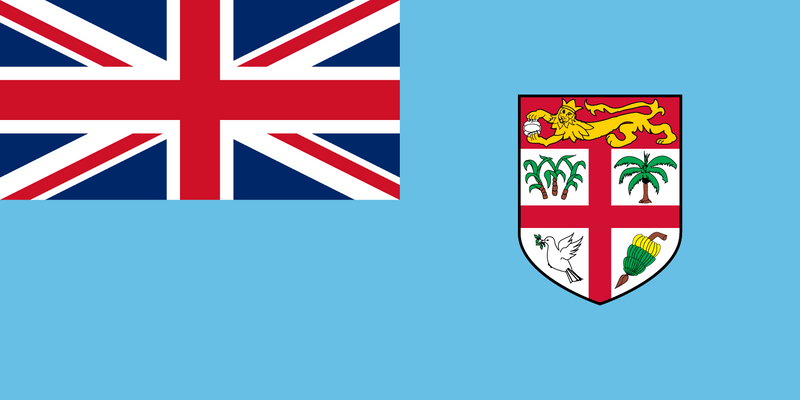 I had the amazing experience of this country with friends. The people are amazing and everything slows down to a snails pace. Learn to surf, go hiking in the rain forest and just forget about your problems deep in the Pacific. This trip made me realize how close Samoa and Tahiti were and started the engines running on how to get to both of those countries very soon.
Language:
English, Fijian, Hindi
Plug Type:
France

France is a place for lovers, most def. So many fun things to do here. Eat, drink and be happy comes to mind. Go enjoy window shopping for lovely desserts, have a cafe latte in the coffee shops, enjoy a croissant, see the Eiffel Tower, spend a day at the Louvre. There is so much to do here its not even funny. Instead of list all the things to do I would highly recommend going here and experience it for yourself. France will leave a lasting memory on your heart where you go! Put aside at least 10 days so you can enjoy all France has to offer.
Plug Type:

Plug Type:

Germany

LOVE GERMANY! There are so many things to do in the Fatherland! Disco techs, Bratwurst, churches, museums, Nuremberg, Berlin!, Munich, OCTOBERFEST! The German people are like no other on the planet. Extremely friendly and know how to have a good time! Go meet the love of your life, today!
Plug Type:

Plug Type:
Grenada
The isla of spice. If you are looking for absolute paradise, then this is the place for you. The island is 12 miles across by 21 miles. Known for its spices like cinnamon, cumin, nutmeg and chocolate there is plenty to see here in terms of plantations.
I missed out on the underwater sculpture garden but I def want to put it back on my list of things to do. I paid a local to drive me Arojnd the island and show me Arojnd. It took about 4 hours and I saw just about everything. The west side of the island is quiet with white sandy beaches crystal clear blue waters and not a person in sight.
I highly recommend Grenada if you are in need of complete solitude and paradise.
Religion:
Roman Catholic, Pentecostal, Mormon
Language:
English / Barbadian (Bajan Creole)
Currency:
Eastern Caribbean Dollar
Religion:
Roman Catholic, Pentecostal, Mormon
Plug Type:

Guatemala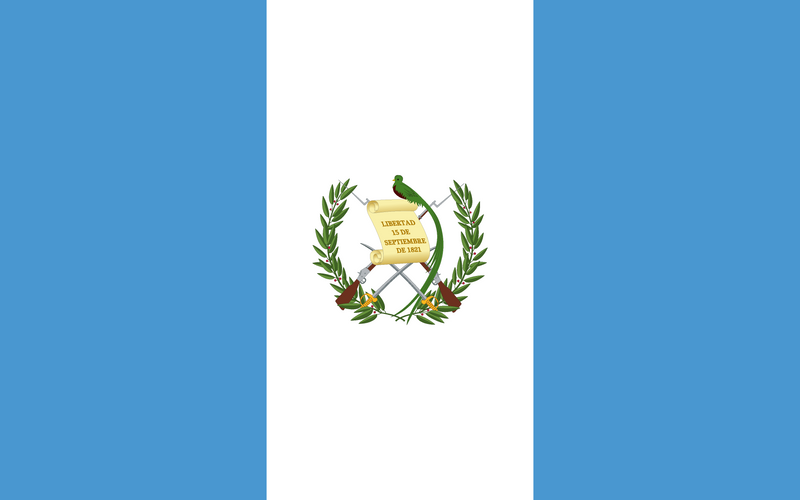 Guatemala is as old School as you can get in the western world. Go have fun with the hippies in Lake Atitlan, go check out the beautiful waterfalls of Semuc Chempey, Go cave dwelling with Candles leading you the way a part of the Semuc Experience. See how coffee beans are made in Antigua. Prices are fairly cheap and the villages look the same way they did since the 13th Century. Guatemala is such a trip, I highly recommend everyone going here.
Religion:
Mixed Christianity
Religion:
Mixed Christianity
Plug Type:

Plug Type:
Honduras
Same warning as El Salvadore. If you are going to be Scuba Diving at the Northern Islands, I would suggest having someone at the airport waiting for you to take to and from your destination. Known as the #1 Murder capital of the world, I would highly suggest speaking with someone who knows the land and the layout before you go. You may want to land in Belize and take a prop plane to the specific spots. Don't waste time driving around. Again, some people might have driven through, Great. My website is trying to teach you how to be on point, not be stupid. If you don believe me ask around! Other than that I have had very good experiences with Hondurans. Great people!
Plug Type:
Plug Type:

Ireland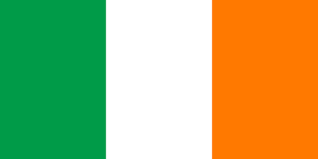 One of the first countries I backpacked too. Ireland is a beautiful country, God Country! You must go see Dublin and have some beers in the Temple Bar. Go meet some locals and have fun at the old pubs! Hitchhike your way around the country and make sure you head down to Wexford and Rosslare! The West Coast of the island is some of the most beautiful land the world has to offer! Ireland! Er in go Bra
Italy

I got to Italy on a 24 Hour train ride from Prague. It was during Christmas time so the trains were completely full and so I was left with sleeping in the last car of the train on the walk way. Having people walking over me, needless to say there wasn't the best sleep heading into Rome…There are many amazing things to do in Rome. Enjoy the craziness of the taxis, check out the Coliseum, go see the smallest zip code in the world, The Vatican. Have some wine and Italian food, well its just food there. From Rome I would say check out Sicily, a breathtakingly beautiful little Island in the Mediterranean. Check out how people live in Palermo, ride a moped in Catania, go eat some amazing food in Messina. From there I would say head to San Giovani Di Fiori in Consensa where my roots lay. Get drunk off the Grapa! Many things to do in Italy, Notice the good looking police officers hitting on the woman! Its hilarious. Go to Milan and Venice canals… Just enjoy the heck out of Italy!
Plug Type:
Plug Type:
Plug Type:

Jamaica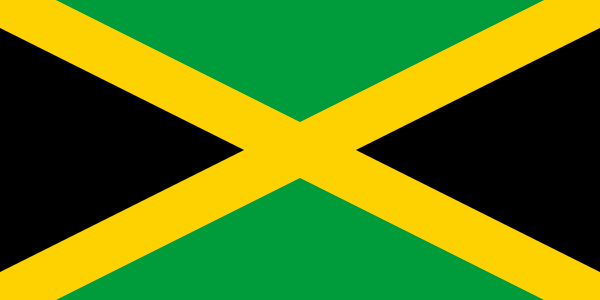 I was a little nervous at first to go to Jamaica. It was a roll of the dice for me to either head to Columbia or Jamaica as I was leaving Grenada. The decision happened and I was off to Jamaica. on our descent there was such a lovely view from the window into Kingston. As we landed the airstrip several voices on the plane screamed out Rastafariiiiiii! The customs agents were very friendly and were thrilled when they realized I had a drone on me. They never saw anyone with one before and gathered around to have a look. The safe thing to do when landing is have a hotel booked already and get a cab. They have legit cab services from reputable companies. Otherwise random people will say they are taxis but are just trying to make a buck. Ask the hotel where the safe places are in the city. They will gladly tell you since tourism is such a big part of Jamaica and they have a lot of pride in their beautiful country and want people to experience it. Some fun stuff to see is The Bob Marley Museums and Moseleum. I went to the government yard in trench town or the Bob Marley Trench Town museum. Be sure to tip the guide and don't be alarmed if they are smoking a fat Spliff while touring you around. Another great museum is Bob Marley house in Uptown, or Hope Road. Fantastic experience if you loved the music of Bob. Again, Be careful around these parts and get someone to take you around to these spots. They will drive right up and let you out. You really don't want to be walking around by yourself in these parts. From Kingston I took a cab for about 200$ across the country and headed over to St Ann's perish and checked out Bobs childhood home and birthplace. This is also where he was buried. It's a hike inland. It's on 9 mile road which actually means you gotta take a shitty road 9 miles in. This is where it comes in handy to have someone that knows what they are doing because it would be quite easy to get lost. The Mausoleum was really cool and a lot of good energy going on there. I don't want to blow anything by telling you, you just gotta check it out yourself. From there i headed over to Montego Bay. I remembered telling the cab driver I had to pee and he pulled over on the side of the freeway and let me pee with cars flying by! I guess it normal there. Montego Bay is a good place to go, a bit pricey but if you like the resort lifestyle, this is your place! Hang out and do a bunch of activities like snorkel, hang out by the beach, eat coconuts. ATV, Skydive and much more tourist type stuff. Go ahead and buy some weed if thats what your into. There are plenty of people asking for it. This place is safe to walk around at night but use caution. Overall, Jamaica is such a beautiful country and a must if you like to thrill seek, Bob Marley fan, or just wanna chill out in the Caribbean. Book the ticket now! I flew from Montego Bay to Los Angeles for 200$. FIND THE DEALS!!!!
Religion:
Christian, Protestant, Catholic, Rastafari
Language:
English / Jamaican Patois
Currency:
Jamaican Dollar
Religion:
Christian, Protestant, Catholic, Rastafari
Plug Type:

Japan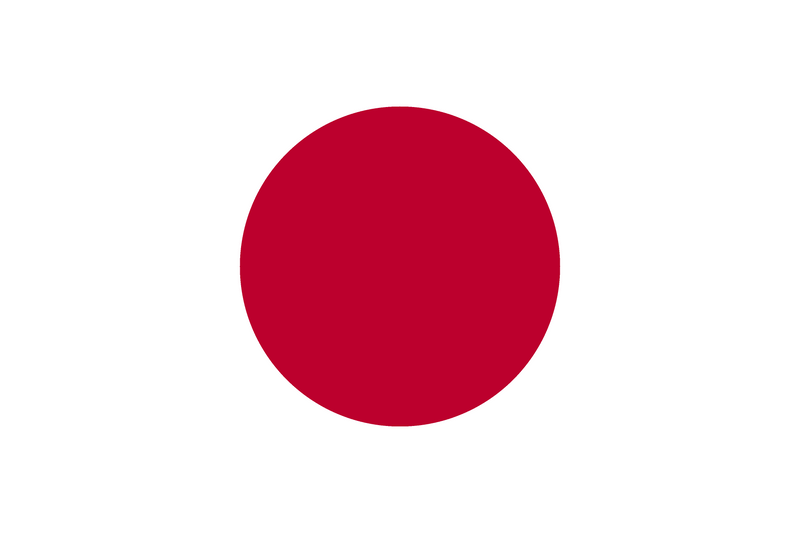 I spent very little time in Japan but it impacted me deeply. The words I would use to describe Japan would be Respectful, Clean, Organized, Simple, Historic and Peaceful. Take the trains, gets lost and in getting lost I can assure you, you will be found. I will most definitely go back to Japan and experience the love of the Country…
Religion:
Shinto, Buddihsm
Religion:
Shinto, Buddihsm
Plug Type:
Plug Type:

Laos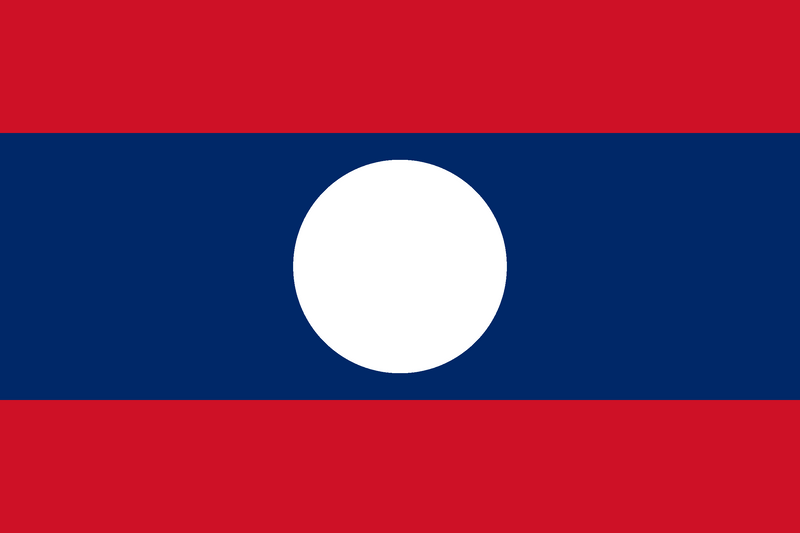 Laos… What can I say about this Gem of a Country. I learned about the Mekong River here. I witnessed the generosity of the people donating to the Monks. I met up with relatives that were living in Laos. I learned what a Mahout was. I experience the love of Elephants and what they feel like. I realized that no matter how far away you go from home, People are all the same. Just different priorities. Life is beautiful.
Plug Type:
Plug Type:

Plug Type:
Mexico
Wooooahhhh MEXICO! There is something mysteriously beautiful about this part of the world. The people are like no other. The hospitality and the friendliness of the locals are very unique. Everyone just loves to have a good time here. I would say stay away from the northern part of Mexico at the moment and go straight to the south. The Pacific side of the Mexico is a special place and you will have fun like no other place you have ever been too. Authentic as all hell and just a great place to unwind! Get a couple of Pacificos and stare off into the beautiful blue ocean and let time slow down for you as you forget all your troubles!
GMT:
-8 (west) to -5 (east)
Plug Type:
Plug Type:

Morocco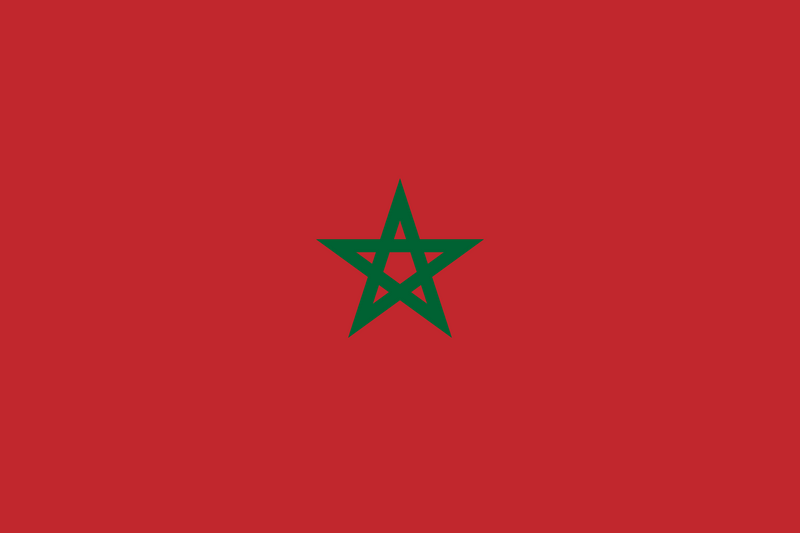 Morocco is a very special place. It was told to me i Would regret not going to Maraskesh for a 1000 years if I didn't get a chance to spend some time there. So my friends and I did. The people of the city are like no other. The hospitality and the culture that is looming around the city is a trip. Go check out the snake charmers, pet some monkeys, go get a Hammam 😉 We headed over to Tagazhhout and Surf Maroc for some fun waves and great surfing adventures. Go and ask about the dog "Penny." Also, if you don't know how Argon oil is made, then you must stop by and makes sure you see goats in trees! It'll change your life forever.
Currency:
Moroccan Dirham
Plug Type:
Plug Type:

Netherland
Ive been here twice, if that tells you anything. Van Gogh museum, copious amounts of marijuana and other recreational drugs, Ann Franks house, I AM AMSTERDAM, Flying Pig Hostel, House boats, a shit ton of bicycles, the beautiful woman, the friendly attitudes of the locals, Windmills, Flowers and life are all a part of this clean wholesome country. You must go!!! Did you hear me! GO!!!!!!!
Religion:
Mixed Christianity
Religion:
Mixed Christianity
Plug Type:
Plug Type:
New Zealand
When people ask me where my favorite country is, I always respond with New Zealand. The food is like no other, the people are AMAZING, the landscape is ripe, the fruits are lush. If you have ever seen the movie Lord of the Rings and thought how beautiful of a place this was filmed in, well, that was in New Zealand. I had Bacon made from Coconut meat, real flowers put on my oatmeal, skeet shooting into the ocean, Driving range over the Cook straight, raced BMW's, Went knife throwing. If someone calls you a cunt it means they like you! GO GO GO to N Zed.
Currency:
New Zealand Dollar
Plug Type:
Nicaragua
NICA TIME!!! A surfer's dream. With offshore winds blowing from the 2 huge lakes in the middle of the country, Nicaragua has some of the glassiest hollowest barrels around. If you are into partying then head do south to San Juan Del Sur and enjoy the night life. Go hike up to the seconds tallest statue of Jesus. I took the city bus throughout this country and I felt extremely safe. Go see a movie at the cinema for around three bucks. Head up to the Rancho Santana resorts and enjoy staying on some beach front hotels for 15$ per night. You'll see pigs walking around the streets and people waving to you every chance you get! I love Nica and Ill definitely come back to this gem of the Americas.
Plug Type:
Plug Type:

Panama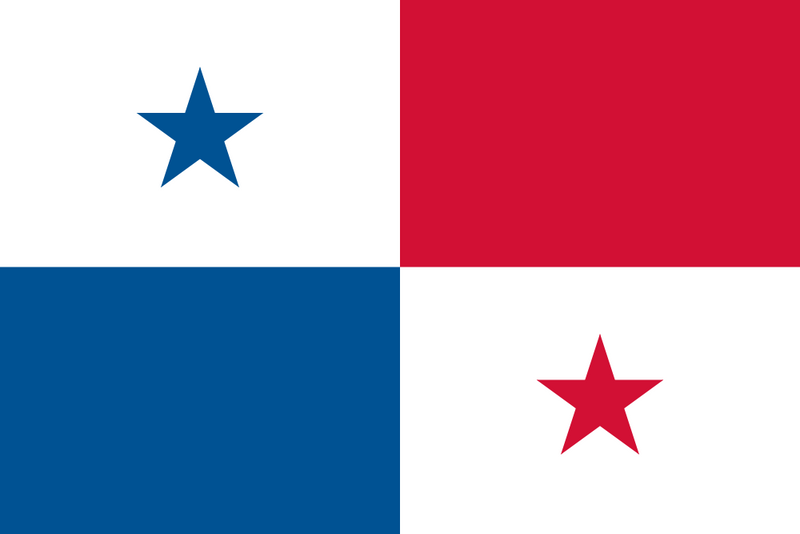 Panama, Panama, Panama…. I could live in this wonderful country. The people are outstanding. The weather is Hot the people are warm! There is something in the air over here. Go learn about the Brilliance of the Panama Canal and why the people have a great relations with the United States. Head up to Boca Del Toro and go visit Scott at the Red frog Bungalows. That guy is the man in those parts and he show you a great time! Just tell him HP sent you and you are dialed in. World famous surfers travel all over the world to stay at his resort so it is a must. Go Have Churro take you Conch diving and just relax in the islands of Bastimento in BOCA DEL TORO. Head over to David to see how the mountain people live and enjoy the extradoinrary coffee these brilliant indigenous people brew. Make sure you walk around on sundays and watch the great outfits everyone wears! Taking the bus up to the border was special and very easy to do. Have fun at the Border town aka no mans land and get some pipas before waiting in line to cross… You can get your visas at the border.
Currency:
Balboa, US Dollar
Plug Type:
Plug Type:

Peru

Peru was a ton of fun. I headed up north to Trujillo and surfed Chicama. Great city that sits on the ocean and is home to the worlds longest left handed wave ( Arguably) . Go check out Machu Piccu or go do some Ayawuaska at the Blue Morphu butterfly experience.
Plug Type:
Plug Type:
Puerto Rico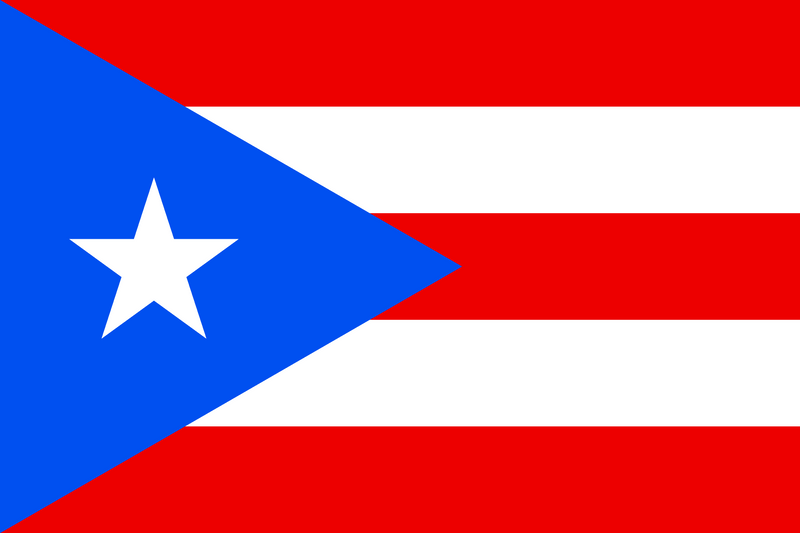 PR! I spent a month over here and I fell in love. If I ever vanish the country youll probably find me in Aguadilla or Culebra! The capital of San Juan is a fun experience, There are cockfighting, baseball games, Bacardi Tours, beautiful oceans to frolic in and you are a quick taxi ride to the port. From there you can head to the two most amazing islands ever, Culebra or Vieqas. Totally off the grid and a great spot to take a significant other. Fairy prices are fairly cheap. If you are a surfer head over to Rincon or Aguadilla area. They have an airport so some smaller airports fly straight through to Aguadilla. Great Diving and amazing surf! Go see Tom at Island Mon hostel and have him dial you in with some surfboards or surf reports. He's an american dude that used to live in Jersey and hell of a great guy! Head to the middle of the country and go diving off some waterfalls. PR is a second home to me and I hold it a very dear place in my heart.
Language:
Spanish, English
Plug Type:
Plug Type:

Singapore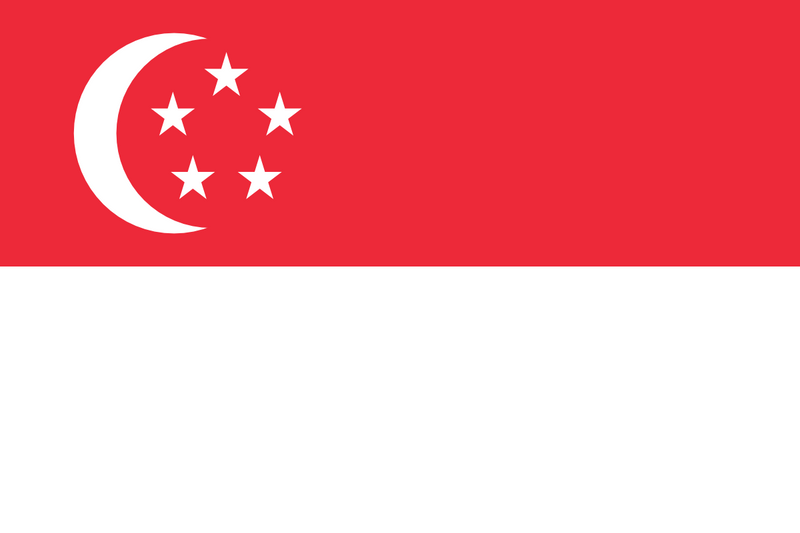 This is a special Country. Especially when arriving you must sign a form that says if you take drugs into the country it will be punishable by death. That to me set the precedence that you don't mess around here. Just walking around you get the vibe of don't Jaywalk. Very clean and extremely Beautiful, Singapore is a must see.
Religion:
Buddhism, Islam, Hinduism, Christianity
Currency:
Singapore Dollar
Religion:
Buddhism, Islam, Hinduism, Christianity
Plug Type:
Plug Type:

Plug Type:

Spain
One of my favorite countries in Europe. The nightlife in Spain doesn't start until at least midnight. Trip out on the little kids staying out way past 2AM. Go have some fun at the Disco, Head up north to Salamanca, head over to Barcelona and check out the worlds largest Aquarium, spend a week in Madrid. If you are into camping you are definitely going to wanna drive down through the straight of Gibraltar. The light house at Canyon De mecca. You'll see the lights of Moroccos lit up while the pitch black beach in Spain is just delightfully peaceful. This trip changed my life and I encourage you to stop what you are doing and book the trip immediately.
Plug Type:
Plug Type:
Switzerland

Ah yes the Swiss! Great people, clean air, great transportation. A little on the expensive side but it is most definitely a must travel to destination. Have some chocolate, go see a movie, they have four different subtitles on the screen which is great! Be ready to get up and smoke a cigarette half way through the movie for an intermission Open a bank account or buy a swiss army knife! Life is yours to take. Go out there an make it happen!
Language:
German, French, Italian
Plug Type:
Plug Type:

Thailand

Well, what can I say about Thailand. One night in Bangkok and the world IS your oyster. Take a trip on the back of a motorcycle. Don't let the TUK TUKS take you on a detour when you are just trying to get to your destination. Make sure Taxis push the meter when you get in. If they don't get out and take another. Go to see the reclining buddha and experience a massage in the Thai massage Capital of the world. Go see a ping pong show, just once! Go see a Kick Boxing fight. Walk around the country and get to know the people and don't be afraid. Just trust in the experience and learn.
Religion:
Theravada Buddhism
Religion:
Theravada Buddhism
Plug Type:
Plug Type:

Plug Type:
Vietnam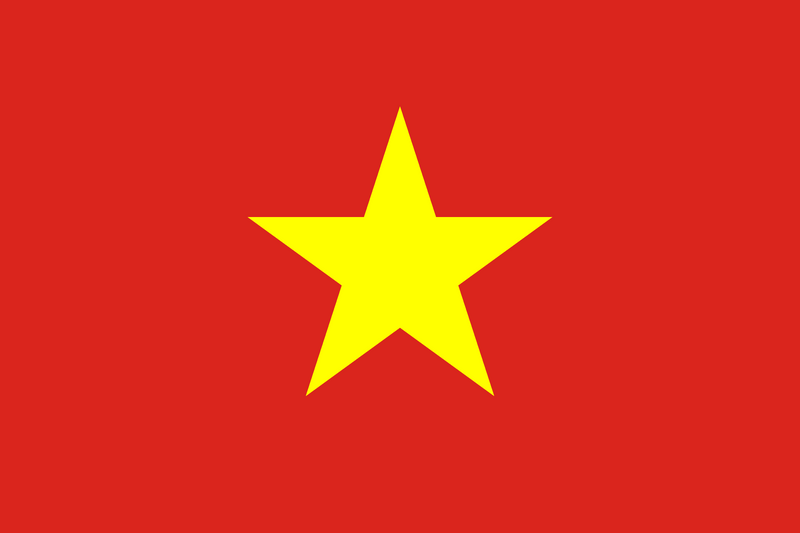 First of all, there are so many things to do in Vietnam. The country is huge. If you were to drive from Ho Chi Minh City to the Capital Hanoi it would take you roughly 28 hours. Plane would take about an 1 hour and 55 minutes. If you have time definitely take the drive, there is so much to do here you must discover it for yourself. The people are AMAZING. There is internet everywhere, so don't worry about finding wifi. You must experience riding on the back of the moto taxies. With 90 Million people living in this beautiful country, its a must! The official language is Vietnamese and don't be surprised if people come up to you and ask to speak with you in your native tongue. Currency is the Dong and be sure to set your watch to UTC+7. Be sure to bring a power plug adapter type A, C, D. Oh, and you definitely need a Visa to enter! Get one….
Religion:
Confucianism, Taoism
Religion:
Confucianism, Taoism
Plug Type:
Plug Type:
Plug Type:

Madagascar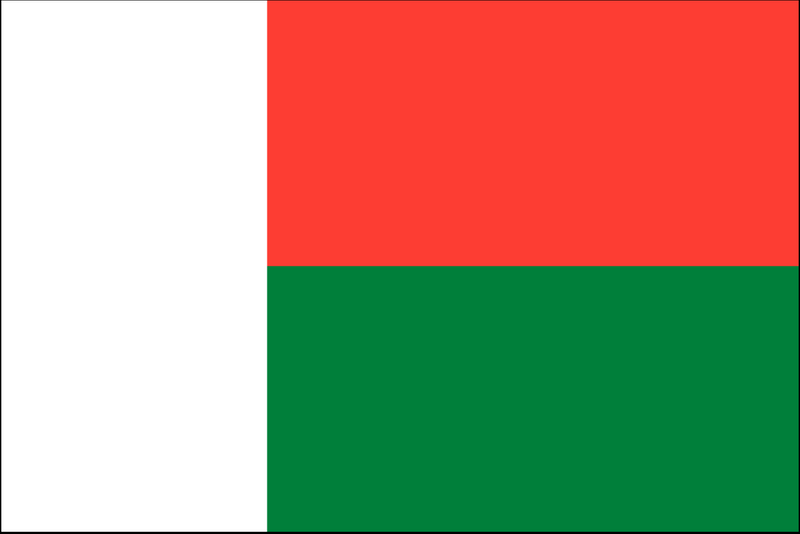 Being able to experience Madagascar was probably what life was like 1000 years ago. It was the furthest place on the map I had been to, 5 Planes and 28 hours later, I was aboard the surf yacht with Captain Pete. I don't even know where to begin here, Diving the sinkhole, going to Peter Pans neverland land for some of the best Italian food, no electricity, seeing the southern cross, almost dying in the sink hole, seeing Lemurs, eating Zebra- My life will never be the same since coming here. A girl came up to me and pat me on the stomach and everyone laughed ( my fat stomach sticking out implied that I am well fed and that I would of been a good provider) Madagascar is a must. Create your own story here!
Religion:
traditional beliefs 55%
Language:
Malagasy - French
Currency:
Malagasy ariary (MGA)
Capital:
Antananarivo ( Tanna )
Religion:
traditional beliefs 55%
Plug Type:
St. Vincent and the Grenadines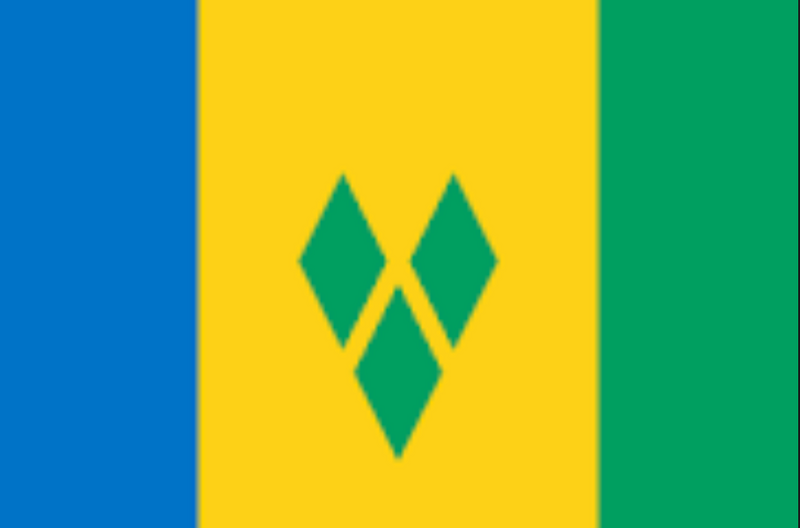 What a gem. In fact it's called the gem of the Antilles. I landed at the airport late at night and took a taxi cab to the local hotel here. Blue lagoon and marina. If you like crystal clear blue waters and the sounds of boats hanging out in the marina, then this is your place. I woke up went for a nice swim on the bay and was asked about my drone I was carrying around with me. I said I'll trade somebody a picture of their boat on the water for a ride to Bequia. Done. So I was off!!! Took a ride into Bequia an amazing island in the grenadines. The people asked me where I was headed to and i said Keegan's on the beach. They said, WE ARE KEEGAN!!!! So they took me right in and got me a great room and some lunch. The west andies had just beat England in cricket so the whole island was going crazyyyy. The Keegan's told me to join them on the beach for a bar b que. I walked over and had more Indian Ocean spiny lobster (5lbs) than I can fit into my stomach. Let me tell you something, there is nothing like eating lobster in the 82 degree water. Bequia is a great place to see a turtle sanctuary and go hike up mountain tops that over look the ocean. Scuba, hiking, drinking, relaxing... There is no need to get into the minueta of things to do here because you can do everything you want!!!
If you're trying to leave here there is Caribbean air and liat airlines. Right now I am taking off to Grenada on the 6am flight. So stay tuned and have a great day!!!!
Currency:
East Caribeean Dollar (XCD)
Plug Type:
Plug Type:

Plug Type:
Iceland
I experienced Iceland while on tour. This was the last stop and when we landed we had to head straight to the Venue. The people were so polite and beautiful. Exactly how you think Icelandic people would look, Tall and Gorgeous. I remembered falling in love a couple times in a couple hours!!! The next day we hit the Blue Lagoon, as everyone does! I definitely will be coming back to Iceland in the summer to experience everything this country has to offer. Fresh Fish, Beautiful weather and scenic landscapes makes Iceland a must see.
Religion:
Church of Iceland
Currency:
Icelandic Krona
Religion:
Church of Iceland
Plug Type:
Norway
Norway to me is exactly like New Zealand but colder! Walking around Oslo, the architecture, the crystal clear waters, the clean air and fresh food made my experience with Norway, brilliant. They have a higher tax rate and the economy is really good, here. So expect things to be very clean and very efficient. The people are friendly and beautiful and very respectful. I accomplished one of my bucket list items here and that is to play norweigan wood by The Beatles while flying the drone all over the city!
Currency:
Norweigan Krone
GMT:
CET (UTC+1) • Summer (DST) CEST (UTC+2)
Plug Type:
Plug Type:
Sweden

I had a blast in Sweden- I stopped in two places, Malmo and Stockholm. I remember it being very cold. The guys liked to get fucked up but were very nice and the woman were as gorgeous as I imagined. The traditional food is great, there are a ton of Kabab places as well!
Religion:
Not Sure ( Thor ) ?
GMT:
CET (UTC+1) • Summer (DST) CEST (UTC+2)
Religion:
Not Sure ( Thor ) ?
Plug Type:
Plug Type:
The Vatican
Yes, I know what you're thinking... But, The Vatican is its own country according to my travel map and it is separate from Italy as of 1929. So if you're in Italy don't forget to stop and see the Vatican, because you can knock it off the country list and add to the excitement of scratching off your travel map!
Religion:
Roman Catholicism
GMT:
CET (UTC+1) • Summer (DST) CEST (UTC+2)
Religion:
Roman Catholicism
Plug Type:

Plug Type:
Scotland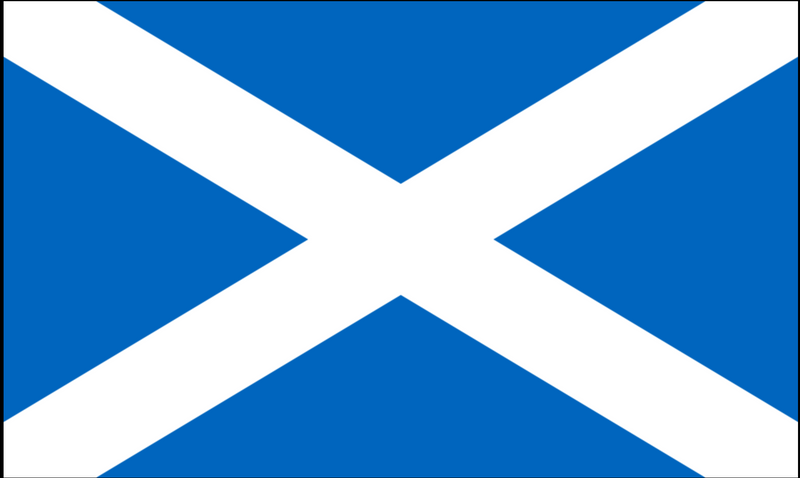 I never been to Scotland before my last trip. I did Glasgow and Aberdeen. Scotland has its own beauty. The GREEN GREEN hills and the ocean make Aberdeen my kind of town. The people are awesome, and the woman are BLONDE. I wasn't expecting to see so many blonde woman in my life! The accents were thick, and the more they drank the harder it was to understand! But it was such an old historic and rich country that it definitely made the coming back list!
Currency:
British Pound (GBP)
GMT:
Greenwich Mean Time (UTC⁠) • Summer (DST) British Summer Time (UTC+1)
Plug Type:

Wales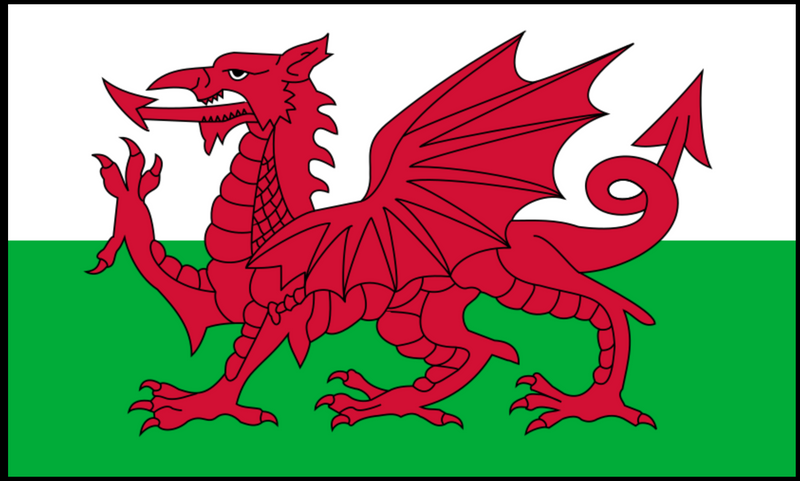 We drove through Wales when we landed from Ireland, so it counts!!! It looked beautiful and with its rugged coastline, I definitely need to head back to the country side to get a good feel for it...
Currency:
Great British Pound (GPB)
GMT:
Greenwich Mean Time (UTC⁠) • Summer (DST) British Summer Time (UTC+1)
Plug Type:

Hong Kong
It has a map, it counts! IT shows up on a travel map, it counts! Ive been to Hong Kong Twice. You can see the video on my youtube channel @Scottrandolph83 -
They have the huge Buddha Statue there which is pretty cool to see, a nice size mall to walk around, great massages, fake rolexes, an amazing shopping area where you can walk and interact with Street vendors that love to bargain with you! It is very clean here and flying into Hong Kong is my favorite because you get to see so many Islands as you descend into the city. There is nothing like it!
Language:
Chinese- English
Currency:
Hong Kong Dollar
Capital:
Special administrative region
Plug Type:

Plug Type:

Macau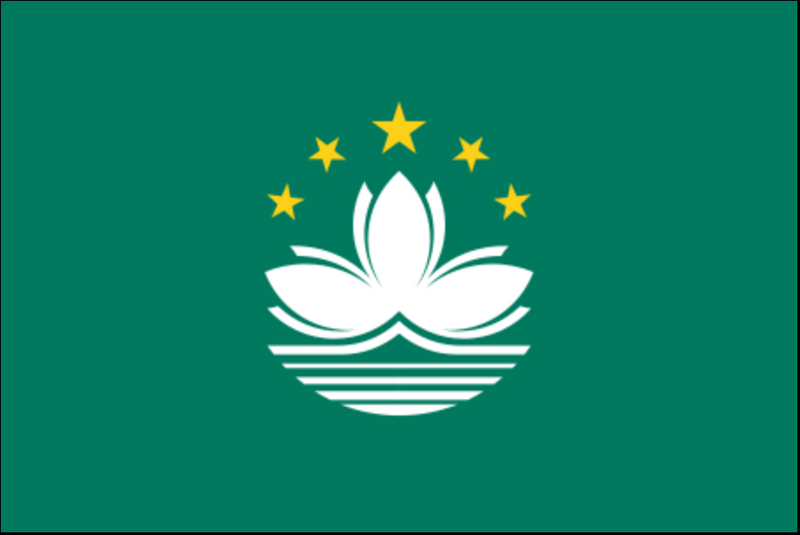 Macau is such a trip, Its technically a sovereign state of china but it still counts as a country to go see! Its crazy- first off if you like Las Vegas then you must go to Macua. Its Vegas on Steroids. Its pristine, drop dead gorgeous and walkie around a Chinese country where everyone speaks Portuguese is a head spin! Definitely go check it out if you have a long lay over in Hong Kong!!!
Language:
Chinese- Portugese
Currency:
Macanese pataca (MOP)
Capital:
Special administrative region
GMT:
Macau Standard Time (UTC+8)
Plug Type:

Plug Type:

Plug Type:
Philippines
The Philippines is one of the most beautiful places on Earth. Its consist of 7600 Islands in the Pacific. The surfing is incredible, the hiking the cliff jumping, the people, the bang for your buck., everything! The Philippines is a must and if you can get a chance to dip out for about 10 days, Philippines is your place!
GMT:
PST (UTC+8) • Summer (DST) not observed (UTC+8)
Plug Type:
Plug Type:
Plug Type:

India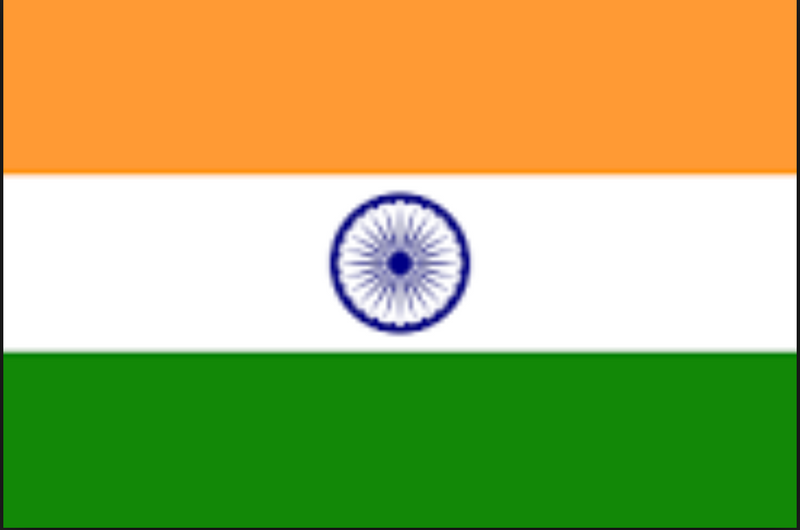 Words cant explain what happens in India. If you're from the west to wrap your head around india in a blog post would do it justice. Most people go here for an experience and that they will get. Over stimulating to say the least- and if you want to live life free you go here! I have so many memories of this place from the Livestock, to the monkeys, goats, people, trees, peace, temples, food, Aums, god, Hindus, Royal Enfields, that I did a documentary depicting my time here... YOU HAVE TO GO TO INDIA
Currency:
Indian Rupee INR
Population:
1,324,171,354
Plug Type:

Plug Type:
My Ten Commandments
Daily things you must do to make sure you're On Point:
I set the 10 Commandments up in my life to make sure I live by these laws that work for my constitution. I believe the truest sin in life is living against ones own constitution.